UNO! Online PC – Play & Enjoy the Fun Card Game with Friends for Free
You may be thinking that your best friend is there forever. Perhaps, you are thinking that your current partner will be the one you will marry. If your mindset is like that, then you never played UNO Cards.
UNO is a game where the relationship with friends do not matter. In fact, you will be surprised as you delight yourself in giving your friends all the worst penalty cards *coughs* +4 *coughs *.
Gather your friends. Call upon your foes. Prepare the largest table you can gather, and enjoy a hotseat multiplayer session. We guarantee that you will not only have a good time as mountains of cards pile up on your best friend's hands! To make things better, surprise your friend with a well-timed UNO reverse card!
UNO Cards – Building Friendships Only to Wreck Them
It is no secret that UNO cards are one helluva friendship breaker. However, there is one little known fact about the iconic card game – you can play it without a set of cards! How? By download ding our UNO unblocked app!
Our unblocked UNO app is not only a fun way to play the game but also a great entry point to learning the game without becoming the session's laughingstock! With this game, you can either play with people from the other side of the world or play with the AI until you get the hang of the rules. As a bonus, you won't feel guilty as you trample the bots and pile all the penalties on your opponents!
Once you feel confident enough to face your peers in an actual game, invite them over for a hotseat session! Alternatively, they can install their own Uno unblocked so that you can invite them to play online!
Playing with a UNO cards app may not emulate the actual experience, but it has its own merits. For instance, you can find other players to play with even if you do not know anyone who is interested to the game. Another advantage of using an app to play the game is the automation of rules. This feature will allow you to learn the more obscure parts of UNO rules. For example, you can not stack +2 and +4 cards in a single turn! Yep, you can't just hoard all those penalty cards and pile up mountains of cards in the adjacent player's hand.
Ganging Up on Someone has Never Been this Fun
UNO boasts new features and mechanics that improve the friendship-breaking experience. For instance, you can now team up with people and fight in tag team matches! We know that you are now itching to try the game, but let us bombard you with more features until you are mindblown.
Fun Room
So, you thought that playing UNO using a desktop app removes the ability to homebrew your rules? If you did, you are dead wrong. With the fun room feature, you can customize your rules to make the game as unfair and crazy as possible! Then, feel free to invite your friends and play UNO online with them until you laugh all your teeth off.
UNO Cards Events
How can an online game be fun if there are no events? With these interesting events, you will NEVER run out of things to do. In fact, you can rest assured that there will always be a fresh event to give you a reason to play daily. As a bonus, you will reap rewards that are worthy of your time!
Plenty of Rewards
The time you will spend in the UNO unblocked game will not go unrewarded. Why? Because tons of rewards await you! Expect that you will encounter troves of satisfying treasure such as emotes, avatars, and a lot of other features. Take note, however, that there are no rewards that will turn you into an overpowered UNO god, so the game will always be balanced despite all of the items.
Tourneys and Competitions
The events in the game include tournaments and other competitive events. Fight for the bragging rights of a UNO grandmaster. Wear your title like you own the world! Do you have what it takes to beat the best players in the world?
Our UNO unblocked game has a myriad of other features that make the game accessible to everyone. In a nutshell, the UNO unblocked game is an entirely different experience from a physical game of UNO. However, the fun room mode allows you to play with the game the way you want! Yes, there is no table to flip when you are going to rage quit, but you can still set up ridiculous and unfair rules to make fun of other players!
UNO unblocked is free to play and download. Go ahead, don't be shy! Get a free copy of the game now! We know that you have been itching to play UNO Cards on your desktop, so now is a perfect time! For more fun card games, you can also check out Backgammon Plus.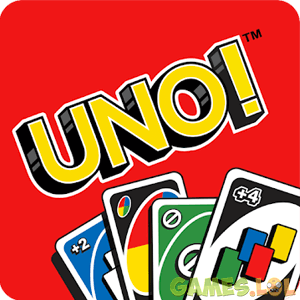 By
Mattel163 Limited
| 61 downloads
Game Features
In-game Chat
Voice Chat
Practice Mode
Intuitive Interface
Stunning Graphics
Cartoony Sound Effects
Play Uno now!